Happy Friday Everyone. Today's Friday Feature is from Rebecca and Shannon- the foxy ladies at Petite Party Studio. These ladies are not only two of my favorite party stylist but they also own the most adorable party supply shop in Gilbert, Arizona.  I only wished I lived closer.  This Foxy Baby, Foxy Mama Baby Shower was styled by Petite Party Studio for Shannon's third baby- a little girl!  I am in love with the original theme, the color scheme and all the tiny details in this party.  I also love how the party has hints of woodlands without it being totally predominate.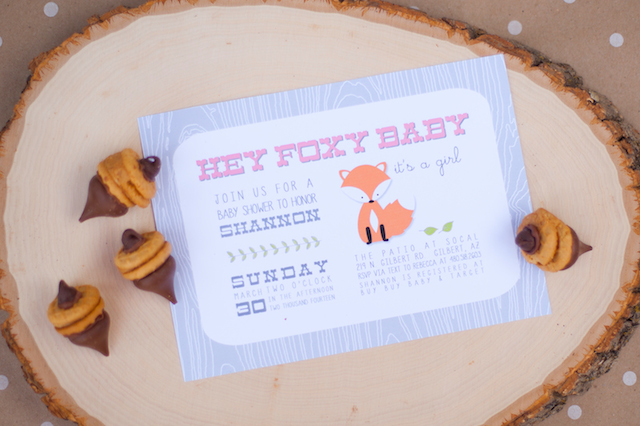 Petite Party Studio writes:
When we found out that Shannon was having a sweet baby girl we were THRILLED!!  Finally a girl being added to our boy crew!  Shannon already had two boys, so a surprise little mama was the perfect blessing.  We sat down and talked colors and themes and since fox themes are hot, hot, hot and Shannon is quite the hot mama…Foxy Baby, Foxy Mama, was a perfect fit!  Shannon loves various shades of pink, corals and is smitten for gold, so the colors were all set.  Her only request for the shower was that we had cheesecake stuffed strawberries…and mexican food!!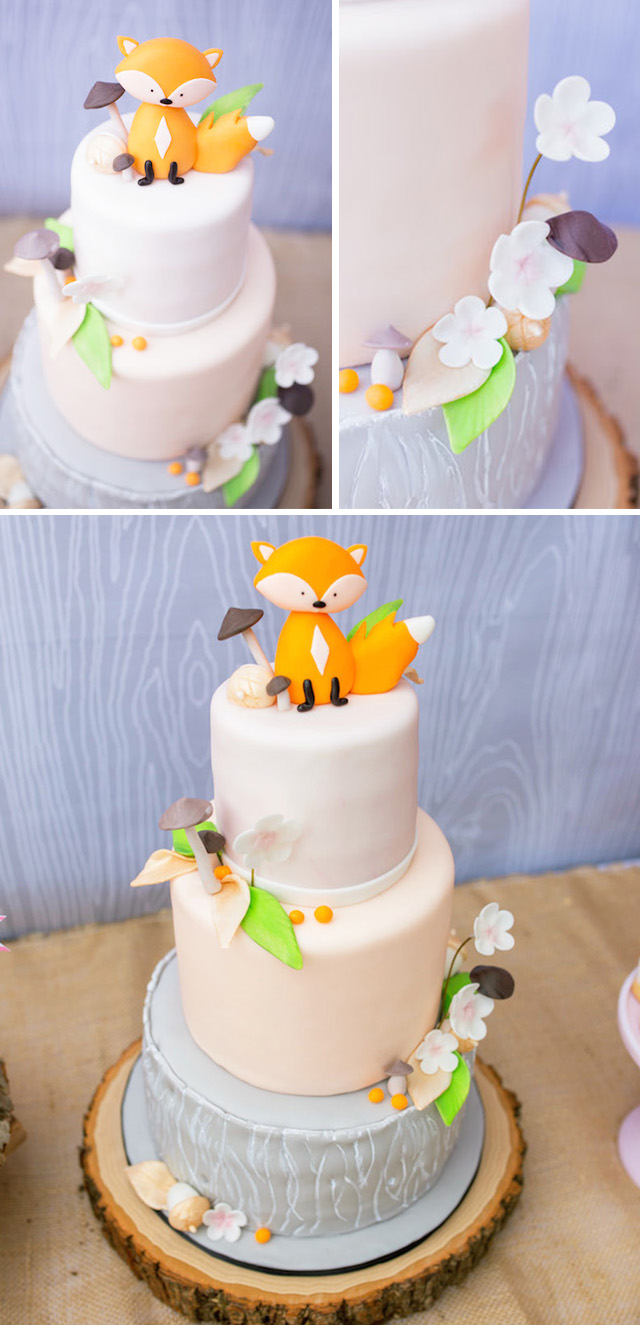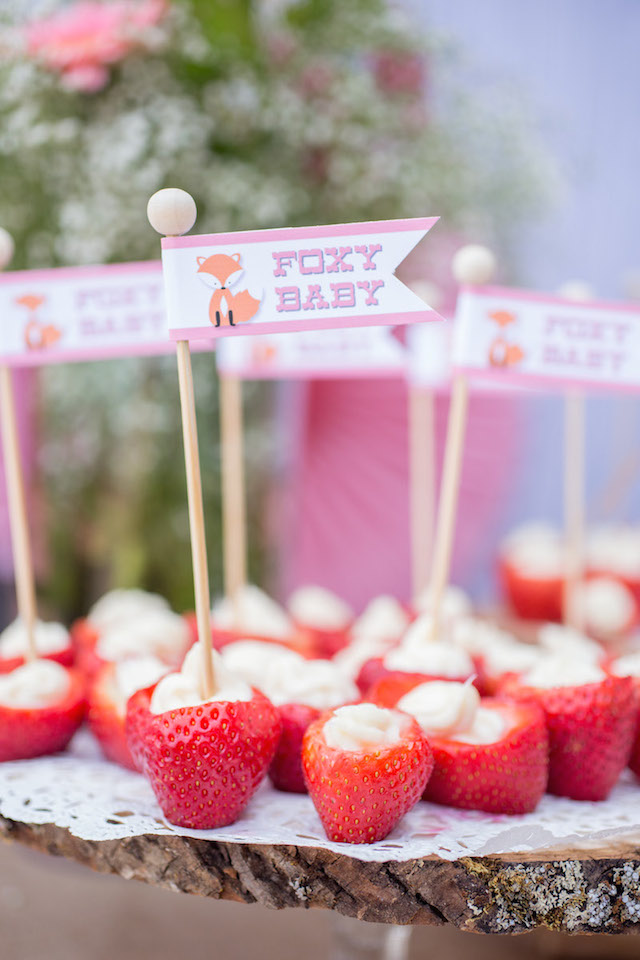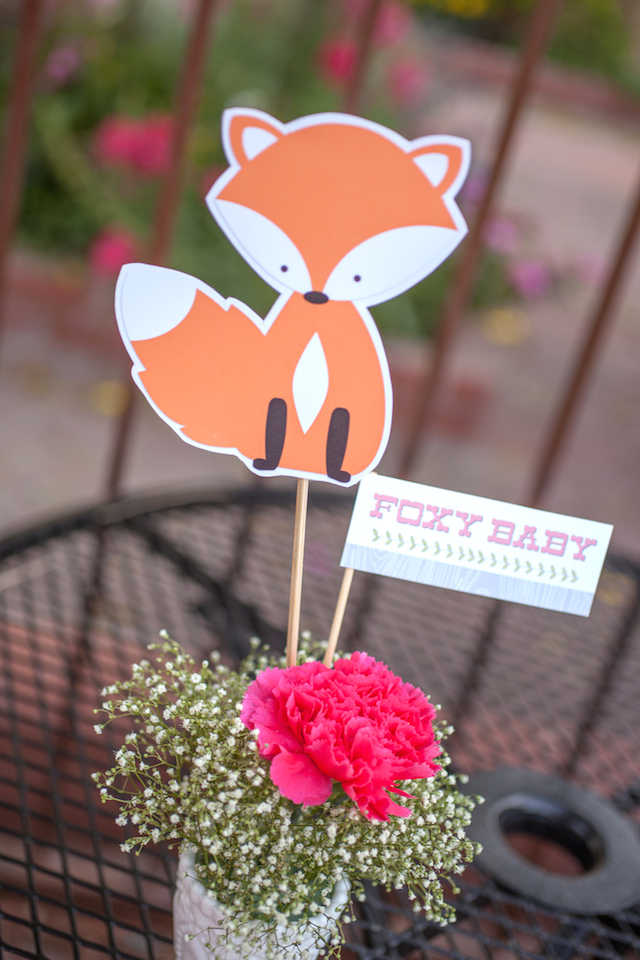 Guests were invited to "STAY FOXY" at the beauty bar to pick out their choice of nail polish, lip gloss, nail files, and gum.  All of their little treasures fit perfectly into our muslin bags that we added iron graphics to.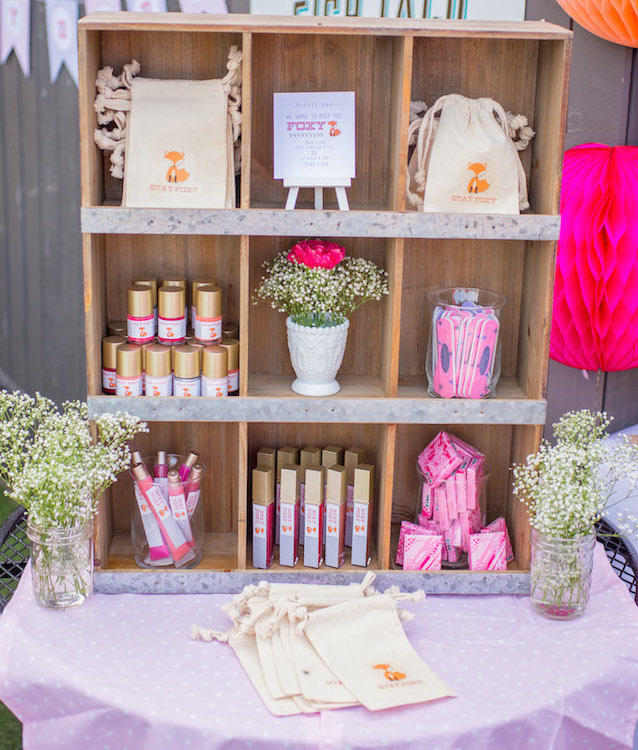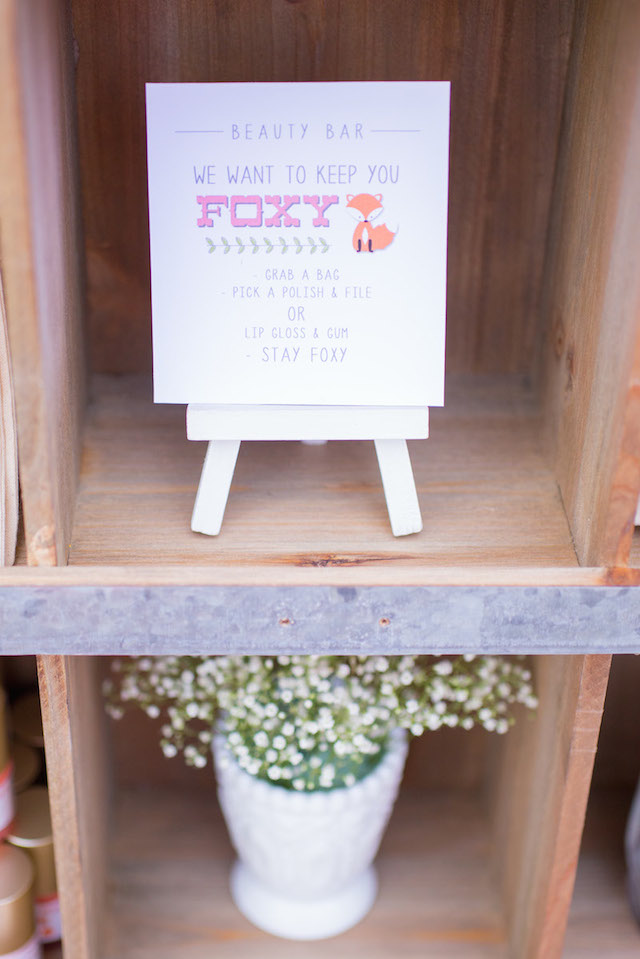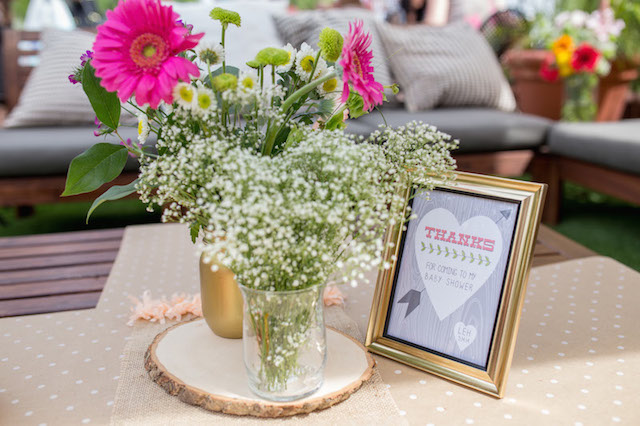 Doesn't it make you want to have another baby?!?!  Thanks to Petite Party Studio for sharing this with us.  Make sure to check out their awesome online shop. You can also find these ladies on Instagram. If you would like to be featured, get all the details on how to submit you photo shoots, parties, and other celebrations by clicking here.
Have a super weekend everyone!
XO,
Jenny